Bruce Mclachlan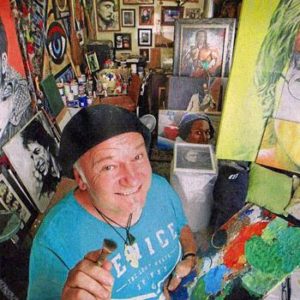 Bruce is a self taught artist of dynamic talent.
Building on each previous exhibition, Bruce discovers and re-defines who he is through his paintings.
Bruce is known for his vibrant collection of portraiture, classic cars and other subjects in the realist realm, although his ability to adapt his style to suit any subject, has made him a popular commission artist. Bruce found that trying to portray people in his work and allowing their personalities to show through onto canvas has always been an interesting study of their persona.
With an extensive history of solo shows under his belt, Bruce also exhibits in many group shows. He has work in many collections both in New Zealand and overseas.
In his new paintings, Bruce explores new creative plains through texture and stroke, experimenting with techniques and deconstruction, refining and discarding as the piece develops its own personality.
Bruce specialises in commission work.
CONTACT:

Mobile: 027 533 9228
Email: bruce.nzartist@gmail.com
Address: 89 Norton Road, Frankton, Hamilton 3204
Web: www.brucemclachlan.co.nz


Google map: