Reina Cottier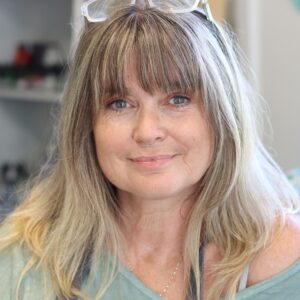 ​​I am a professional artist living  in Tairua. New Zealand. I have been painting for around 12 years.
I am heavily influenced by the oneness & diversity of all cultures, the cosmos, mountains and the sea, and I love using many different types of medium to create.
My art is a fusion of abstract, surreal, with a distinct 'other wordly'  feel to it. It's constantly evolving along with myself, I am forever stretching myself, taking risks, trying new themes and techniques. I paint at least 5 days a week from my studio in Tairua on the beautiful Coromandel Peninsula.
Currently using my daily meditation practice to then paint intuitively , with no planning or thought, just letting each moment unfold.
I ship worldwide.
Currently I have prints available, and some originals, please message me to discuss further options.
My studio is open by appointment only.
I also hold workshops on site for 1-3 people. Accommodation onsite if you are travelling.
CONTACT:
Mobile: 021 903 103
Email: reinacottier@gmail.com
Web: www.reinacottier.com